We had a really wonderful private retreat weekend with my Shamanic Mentorship group this past month.
Coming together at the sacred fire in the beautiful mountain of WNC was potent and powerful for us all. Healing, sharing, laughing, growing, deepening our connections with Spirit.
Here are some photos of our time together.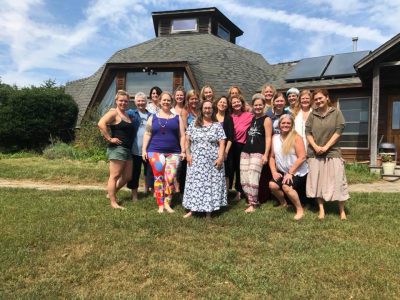 Cacao Ceremony, Tobacco Ceremony, Fire Ceremony, breathwork, qi gong, intuitive movement and more!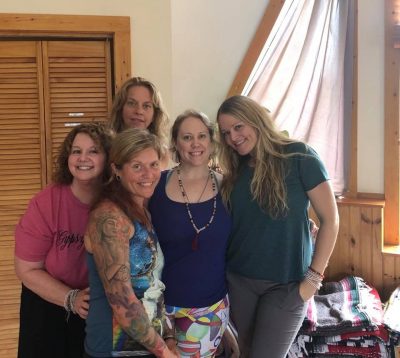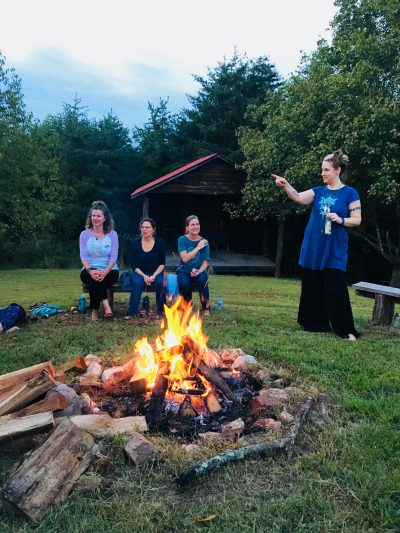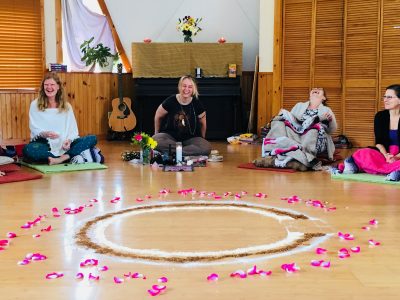 Some testimonials from this past weekend:
"The Shamanic Retreat, lead by Bloom Post, in September 2018 was in a word, inspiring.  I was honored to spend time with lovely, like minded people who were open to being their authentic self and leveling up on their journey.  I always enjoy ceremony with Bloom as it always speaks to where I'm at in my life.  The retreat was a wonderful way to stay in that state of exploration on my own soul path and be held by and with this beautiful group of humans!
Surrounded in nature and nourished with great food, I will definitely return whenever possible to sit in ceremony with Bloom and the family that was created." – Heather Yzquierdo
"This is the second retreat of Bloom's I've attended and we keep going deeper each time. Bloom holds a very safe container which made it easier to feel vulnerable, heal, and step up to be in service. I'm grateful to be a part of this sisterhood where we come together in ceremony and around the sacred fire (literally). I love how we all have different walks of life but we all share a similar path.  Thank you, Bloom, for helping us remember." – Mariann Metzer
"I was willing to do the work, and Bloom recognized that. She and the others there held space for me to really reconnect authentically with myself and start healing in a major way. Stagnant energy has morphed into fire. I am ready to light up the world." – Talitha Ray
"The weekend retreat with Bloom truly brought forth a culmination of experiences from ceremony and our on-line mentorship. Bloom teaches us how to use consistency of practice with our spiritual tools to heal, love, and expand our lives. The clarity that this journey with Bloom has provided was multiplied by the experience of spending the weekend holding space with and for such an expansive group of fellow students. I am forever grateful." – Tracy Prater
"Looking for words to describe the immense gratitude I feel for finding not just one, but several incredible, beautiful souls who are helping me  walk this path with more openness and wonder, and re-member what I came here to do. The next retreat is already on my calendar." – Shelley Seitz
We will gather again April 5-7, 2019 for our next mentorship retreat.
To join us for the weekend, you can join our online mentorship program at http://www.BloomPostMentorship.com.